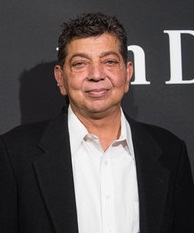 David Flebotte is an American director and screenwriter.
Career
Flebotte's career in the television industry started when he wrote for television series The 5 Mr.s Buchanans. Since then he had gone on to write for numerous other shows including The Sopranos, Will & Grace and Sherri. He had been a producer to most of the shows his written for as well.
Desperate Housewives
Flebotte has been a writer and producer for many episodes for Desperate Housewives spanning many seasons. Flebotte became part of the team since joining Desperate Housewives on Season 5, and stayed on through to Season 7 as co-executive producer. He has written for a few numbers of episodes. Despite his real name being "David Flebotte", he prefers to be credited under "Dave Flebotte", apart from the episodes A Little Night Music and The Ballad of Booth in which he is credited as "David Flebotte".
Season 5
Season 6
Season 7
External links
Community content is available under
CC-BY-SA
unless otherwise noted.