Francine Williams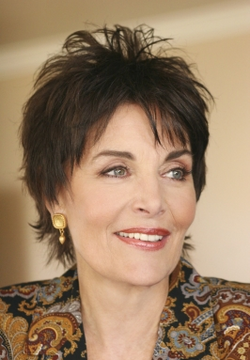 Francine Williams is George's mother.
George takes Bree to an empty house that he has just bought. Francine and her friend are waiting inside for them. According to Francine, George never introduces her to any of his girlfriends making her special. To Bree's shock after Francine and her friend leave the room George takes out a ring and proposes to her. Despite wanting to say no, Bree sees Francine and her friend watching and hesitantly says yes. 
Francine is seen later at an 'engagement party' George claimed his mother organized out of the blue. She offends Bree with a comment that as she is over 40 she should have a baby quickly as "after 40 the eggs don't get any fresher". She is not seen again.
Community content is available under
CC-BY-SA
unless otherwise noted.