Mr. McCluskey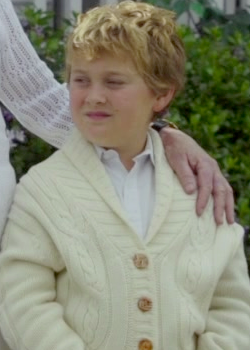 Season(s)
S1
-
S2
-
S3
-
S4
-
S5
-
S6
-
S7
-
S8
Karen's
unnamed
son
was the son of
Karen
and her husband
Gilbert McClusky
. Karen told the Scavo boys he got sick and died when he was just 12 years old. Karen tells them that he was just like them, a 'real hellraiser', and that they would have liked him. Karen also expresses the pain of losing her child to
Edie Britt
during a flashback sequence in
Look Into Their Eyes and You See What They Know.

When Susan Delfino decides to leave Wisteria Lane with her two children, and granddaughter, his ghost appeared alongside his mother, and they watched the family as they drove away from the lane and began their new lives together. ("Finishing the Hat")
Community content is available under
CC-BY-SA
unless otherwise noted.